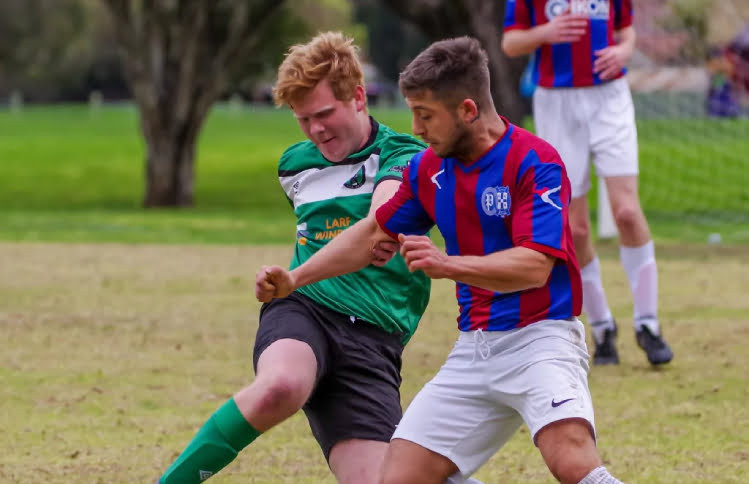 On a muggy Thursday evening in Summer 2016, 5 young men sat around a small table at a pizza shop in North Essendon hashing out plans for a new future. A future that encompassed the bringing together of a diverse group of friends to enjoy regular catch-ups through a soccer environment, free of the politics and drama that comes with running a sporting organization.
Ali Uguz the president of the then defunct Northern Roosters headed up the meeting, flanked by cousin Erdinc Uzumcu gave the rest of the inaugural committee an overview of how one could successfully begin taking their first steps towards realizing the dream of starting their own club. Ali would know, he had done it once before at the Roosters prior to the club's demise in 2016; he spent some time sharing the mistakes of seasons past and where opportunities lay for the future.
Listening intently was future inaugural club President Benjamin White, one of the founding fathers at the club. White was the the Atlas of the club and it's previous carnation as Sunday league teams at clubs like Sydenham Suns and the Northern Roosters; carrying the club at times on his own back driven to succeed and ensure the club stood the test of time. He knew it would take a gargantuan effort and strong team to support the committee's lofty ambitions from the beginning. Mane Nikoloski was appointed to the committee immediately for his shrewd understanding of cash-flow and balancing the books, working at elite-tier accounting firms honing his craft. Nathan McLean the final committee member was appointed for his previous experience in leadership roles including coaching stints through the Melbourne Sports Intitute and working as a rehabilitation/strength and conditioning expert at Melbourne Heart FC and AFL Victoria's elite junior academy.
Today, only Nikoloski and McLean remain on the committee of the club holding named executive positions as the Treasurer and President respectively; but the vision of those who have served the club in it's three first seasons endures. The Footscray United Rangers Football Club was founded in 2017 with one motivating directive: to be a welcoming, inclusive and engaging Football club for all, regardless of talent, race, creed, gender or other differences.
This blog will serve as a conduit between the great stories that this club has to share with our loyal fan base, there are some wonderful people and achievements at this club who deserve to have their story told and for you as the reader there is a lot to learn about, laugh at and admire the efforts of the weekend warriors who come together as a tight-knit community every week.
We will soon be publishing some stories highlighting the experience of these players at the club, so keep a close eye on our Facebook for this!

Nathan McLean
Club President
Footscray United Rangers FC