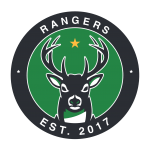 We pride ourselves on championing racial inclusiveness
with over 20 backgrounds represented in our blended family.
Founded in 2017, the Rangers is a community based family team. Providing a supportive and positive environment for young people's mental health and physical wellbeing.
We welcome all members regardless of age, gender, ability, sexual orientation or race who are wanting to join an inclusive environment whether that be in a playing, coaching, administrator or social club member capacity.
In 2022, the club established the Western Metropolitans first All Abilities Football team, providing opportunities for children between the ages 6-14 with mental and physical disabilities to learn and play football together.

In 2023, the club launched our initial Junior program with over 40 up-and-coming stars joining our ranks at our little 'Rangers'. 

In 2024, our inaugural State League Women's and Go Soccer Mum's programs will launch to provide Women of the west with affordable and community focused football programs. 
OUR
JUNIOR

SOCCER

PROGRAM
In 2023, the club launched it's Junior football program with a mini-roo's kickoff site at our Hansen Reserve location. We are very proud of the little footballers that are coming up through the ranks at present!
Additionally, the club has launched Australia's first completely free Junior All Abilities team that will play in Football Victoria's disability and inclusion competition. The team will be completely subsidized for it's registration, uniform and even travel costs.
METRO
MENS

DIV 8 NORTH-WEST PREMIERS

2023
Our heroic Men's Division 8 North-West Senior squad were in scintillating form throughout all of 2023, scoring 97 goals, conceding only 10 and winning the Division 8 Championship Final v Melbourne Uni Bohemians by a 3-0 scoreline. 
Our playing group is led by the charismatic and experienced Vasos Theocharides, whom inspired us to play attacking, front-footed football
Hansen Reserve is currently subject to a largescale renovation project, led by the City of Maribyrnong.
The planned build is to begin in season 2024's new financial year, a new grandstand, full ground lighting, 2 fully resurfaced pitches, kitchen and state of the art clubrooms including social spaces will be embedded over the coming years. We are excited for how the future is shaping up for our club, and can't wait to share it with our Rangers family!